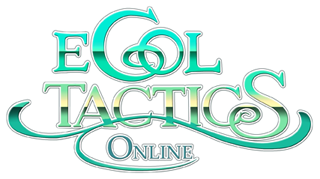 Welcome to the rebooted Ecol Tactics wiki--a resource devoted to GamesCampus' tactical turn-based role-playing game.
Have a recipe for an item not listed on the site? Use the Recipe Repository--an informal page for recipe collection.
Feed the Level Chart! It needs leveling data. Sweet, delicious leveling data.
Ad blocker interference detected!
Wikia is a free-to-use site that makes money from advertising. We have a modified experience for viewers using ad blockers

Wikia is not accessible if you've made further modifications. Remove the custom ad blocker rule(s) and the page will load as expected.